Pay per click marketing (PPC) is a huge platform, incorporating a wide variety of stages and means.
Pay per click advertising (PPC) is a broad category, which includes a wide variety of platforms and media. However, most types of PPC ad campaigns can fit into one of two categories: Google ads and social media advertising.
Google PPC Ads
How does PPC work in Google Ads? In a PPC campaign, you pay Google as much as you want ads from your site to appear on the top right of the organic search lists. When someone clicks on your ad, you pay the current cost per click (CPC) of your budget. Once your entire budget is exhausted, Google will stop running your ads until you replace your fund.
Search Ads
Google search ads are perhaps the most commonly recognized form of pay per click ads. These ads are shown above or next to Google search results in response to what a user is looking for. Therefore, if someone searches for the product or service that you offer, your ad may be the first thing you see; But, through the PPC model, you only have to pay when you click on that ad.
Local Search Ads
Local search ads are not a separate type of PPC ad; rather, they are a specialized subset of the standard search ads. These location-centric ads can target users searching for businesses or services near you on Google or Google Maps. Like search ads, they are charged according to cost per click
By default, Google ads will set up your live campaign nationwide. If you are a local company, you are shipping to a specific area or you are providing a service (only) to a specific geographic location.
Social PPC Ads
While Google ads may have a slightly broader reach (covering approximately 98% of the web), paid social ads can offer an unparalleled audience refinement. The giant in the Social PPC space is, of course, Facebook, with more than 1,550 million monthly active users (and, since Facebook is the owner of Instagram, the ads work perfectly on both platforms). For certain B2B industries, LinkedIn can also be a strategic platform to use, although it is significantly more expensive than Facebook. So, how does the PPC work on these platforms?
Facebook & Instagram Ads
There is a wide variety of ads available on Facebook and its associated platforms; These vary in format (from individual images to videos) and destination (where the ad will be displayed). You also have the option to define your audience based on basic demographic information, location, interest and more.
To make the most of your Facebook ads, you must install a Facebook pixel, which allows the platform to collect data about visitors to your own site. Not sure how to define your audience? The Lookalike Audience feature allows you to evaluate the points in common of your current audience (such as visitors to your website) and direct similar users to your Facebook ads.
Finally, Facebook also offers a simpler approach; You can push publications with the click of a button! This process quickly transforms a basic Facebook publication on your business page into an ad that can be shown to the public of your choice. As with other Facebook ads, you can also customize your budget, location and timeline.
LinkedIn Ads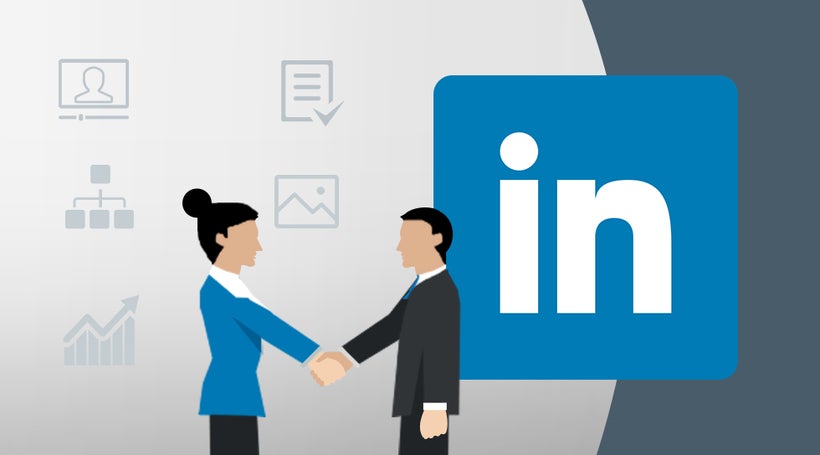 If your business is aimed directly at consumers, Facebook will probably get the best return on your investment in social advertising. However, if you're in the B2B field, it's worth considering LinkedIn advertising.
Although you have the option of using text-only ads on LinkedIn, image ads generate 20% more clicks, so it makes more sense to do both! From there, you can choose your audience, company segmentation, job title, skills, demographics and more. These pay-per-click ads can be placed next to or at the end of the user's main LinkedIn page, or in the user's inbox.