No Google Analytics and Google Webmaster Tools (Often just GWT) provide some similar information, but the some fundamentals are different.Google Analytic is used to monitor and analyze the traffic performance of your website but Google Webmaster is used to monitor, analyze the statistics of website. In addition to this analysis, the Webmaster allows you to monitor and correct tracking, indexing, searching and other problems with your website.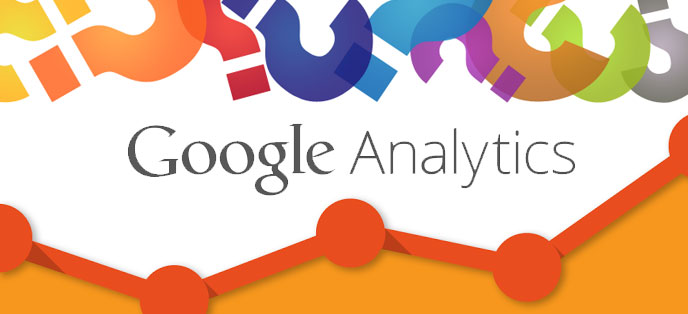 Google analytics:-
Google Analytics is a website traffic analysis application that provides statistics and real-time analysis of the user's interaction with the website. Google Analytics allows website owners to analyze their visitors, in order to interpret and optimize the performance of the website.. You could have thousands or even millions of visitors each month, but those visitors are meaningless if you do not know anything about them.
With its robust web report analysis and generation tool, Google Analytics can help you make the most of your visitors and turn them into customers.
Google Analytics Basics
If you want to skip the details and start, here is a summary of how to set up Google Analytics on your website:
• Login to Google Analytics with your account
• Click on the Administrator button in the lower left sidebar of your control panel
• Select an account or create an account
• Click on the drop-down menu to creating a property.
• Click on the website and add the name of your site and the URL
• Choose your industry
• Choose your time zone
• Click Get tracking ID
• Install tracking ID on your website
Google Webmaster Tools:-
Google Webmaster Tools (GWT) is the essential component for Google to communicate with website administrators (or Webmasters). The Google Webmaster Tool allows you to distinguish problems with your web page and can even update it with respect to whether your site has been contaminated with malware or not


6 ways in which Google's webmaster tools can improve your SEO strategy
1. HTML Improvements
In Search Aspect, you will find HTML enhancements. This report provides a snapshot of any problem with the meta descriptions and title tags of your site, along with a record of any content that is not indexable.
In the SEO world, we know that it is important to have meta descriptions and optimized title tags. This report allows you to easily identify title tag / meta description problems and prioritize your efforts.
2. Content Keywords
In the Google index, you'll find content keywords. This tool allows you to determine not what your website is about, but how Google sees it.
It shows the keywords that are used in your site, along with the variations and the meaning of the keywords. This data helps you quickly determine if you need more content created around certain keywords, topics and topics.
3. Structured Data
Structured data is a useful way to explain the content of your website to search engines, which, in some cases, can help with rankings and traffic. If you have structured data on your site, GWT has a function that shows the type of structured data that Google could detect on your site, along with the URLs that contain each type.
4. Data Markup Helper
Under Other Resources, the Structured Data Marking Wizard allows you to tag the data fields for events, products, and more on your site.
If you are not sure where to start with structured markup, this is an easy-to-use point-and-click tool. The good thing about this is that HTML changes are not required. Your mouse highlights and labels each key piece of data on the corresponding page of your website.
5. Sitemaps
The Sitemaps section allows you to see all the sitemaps that you have added (or found in Google) along with statistics such as the last date it was processed and the number of pages sent and indexed. These statistics can be viewed by type of content, ie, Web, videos, images and news.
6. Removing URLs
If you need to remove a URL from the Google index, you can use the Delete URL feature in Google Webmaster Tools. This can be a very powerful tool, but use it with caution! Use this tool only if you want to permanently delete a URL